1953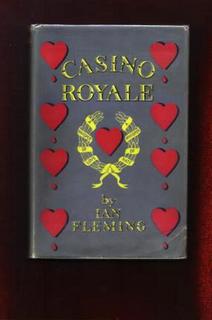 Gerry Mulligan/Chet Baker Quartet, My Old Flame.
Gerry Mulligan/Chet Baker Quartet, My Funny Valentine.
As soon as it had begun, it was over. The Gerry Mulligan-Chet Baker quartet, in the course of a year, had played and recorded some of the finest, most elegant and mystical jazz of the period, and then fell to pieces.
In September 1953, Mulligan was arrested for narcotics possession and spent the rest of the year in prison at the Sheriff's Honor Farm. During Mulligan's incarceration, Baker claimed the spotlight, essentially becoming the public face of the quartet on magazine covers and assembling a new quartet of his own.
So the desire for fame, resentment and greed took their usual measures. After Mulligan was released from jail around Christmas '53, Baker found him walking on Hollywood Boulevard and then and there demanded a pay raise to $300 a week from his current $125. Mulligan, who was trying to kick heroin, was currently unemployed, and still had the smell of prison on him, told Baker where to get off, and thus the quartet ended. (Soon afterward, Mulligan would leave the West Coast for good and move back to New York City.)
Craig Hanley
: "
Ever since then, it is said that Mulligan always looked for more sensitive partners, who understood his passion, and did not go head over heels with money
."
While they lasted, though, they were magnificent. Here are two remnants: the cool, beautiful "My Old Flame", recorded in Los Angeles on April 27, 1953, and a live recording of "My Funny Valentine", taped at the Haig on May 20, which is one of my favorite jazz tracks ever. As glasses clink and clubgoers whisper, a drumroll sets the group off, and Carson Smith's two-note bass vamp provides a tightrope, first for Baker, who gives one of his finest solos, and then for Mulligan, who seems to stop time for the duration of his message (there are some amazing passages--such as the sweet melody that starts around 3:25). Then Baker and Mulligan unite briefly for one last time; Baker closes it out by reducing the main theme to three terse notes.
Find both on
Original Quartet
.
"The scent and smoke and sweat of a casino are nauseating at three in the morning. Then the soul erosion produced by high gambling--a compost of greed and fear and nervous tension--becomes unbearable, and the senses awake and revolt from it.
"
On April 13, 1953, the UK's Jonathan Cape published a novel by a first-time writer, Ian Fleming, which the
Spectator
's critic described as being "
lively, most ingenious in detail, on the surface as tough as they are made and charmingly well-bred beneath, nicely written except for a too ingeniously sadistic bout of brutality
." (i.e., a character gets whacked in the crotch repeatedly by a carpet beater.) While the book was a best-seller in England, it was rejected by every American publisher to whom Fleming's agent sent it, until at last Macmillan Publishing decided to take a chance on James Bond.