1951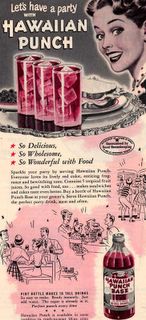 soft drinks all around

Johnny Bond, Sick, Sober and Sorry.
Martha Carson, Satisfied.
Johnny Bond
's waltzing with sin, and while in the bleary hangover-cursed morning he seems a bit regretful, he's likely going to do it all over again tonight. Hopefully he'll miss the cops this time.
Bond, who came from Oklahoma, started out as part of Gene Autry's organization, working on Western films and co-starring on Autry's radio shows. Though songs like "Sick Sober" were country hits, Bond was known more as a songwriter, penning standards like "Cimarron" and "I Wonder Where You Are Tonight." He died in 1978.
"Sick, Sober and Sorry" was recorded in Hollywood on March 13, 1951, with Tex Atchison (fiddle), Jimmy Bryant (lead gtr), Speedy West (steel), Paul Sells (p), Bert Dodson (b), and Eddie Forrest (d). Released as Columbia 20808, and hit #7. It's on
Legends of Honky Tonk
.

Martha Carson
was reeling from a bitter divorce from James Carson Roberts, her former musical partner, when, driving to a gig with
Bill Carlisle
one day, the thought came to her that if she was satisfied with herself, God ought to be satisfied with her. She took one of Carlisle's blank checks and wrote out the lyrics on the back.
Carson, who died last December, was the Rockin' Queen of Happy Spirituals, touring with Elvis Presley when he was still an unknown, and teaching him a few things about stage presence.
"Satisfied," an exuberant mix of black gospel and white country spiritual, was a smash. Recorded on November 5, 1951, in Nashville, with Chet Atkins on lead guitar, Martha Carson on rhythm, Ernie Newton (b), Marvin Hughes (p) and the likes of Carlisle, Sally Holmes and Jean Chapel on vocals. It's on a host of cut-rate gospel compilations, like
this one
.
Happy weekend.