1952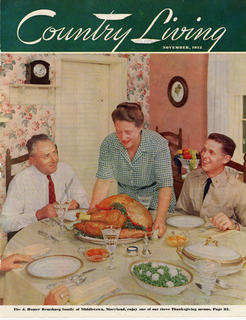 The spoils of the just
Jim and Jesse and the Virginia Boys, Are You Missing Me?
The Louvin Brothers, The Family Who Prays.

In September 1952, a pair of itinerant musical brothers began recording for Capitol Records, marking the end of the pair's years in the wilderness. When their first Capitol single, "The Family Who Prays," actually earned them a substantial royalty check, the brothers were scared to cash it at first, fearing their record company had made an accounting error.
Ira and Charlie Louvin were born under the name Loudermilk, which they changed around 1947 due to the musical public's general inability to spell or pronounce the name. The brothers grew up in Alabama and were inspired by the spate of brother acts dominating the '30s country music scene, such as the Monroes, the Blue Sky Boys, the Delmores and the Carlisles. Ira learned to play mandolin and taught his brother on guitar.
Much as when Roger McGuinn and David Crosby stepped out of a movie theater playing
A Hard Day's Night
set on becoming pop stars, the Louvins saw Roy Acuff's huge touring car burning down the road (on the way to a show the Louvins could not afford admission to) and determined to make a career in country music.
The '40s, however were a rough time--the brothers played the ragged edge of the southern touring circuit, never getting any breaks, and split up a few times, such as when Charlie joined the army in 1945. Yet they began to progress, getting a name for themselves first as songwriters. Because their lyrics and sound were far more traditional than the type of commercial honky—tonk fare then getting radio play, Louvins compositions instead found a home in bluegrass.
The Louvins' "Are You Missing Me?" is here covered by another brother act—Jim and Jesse McReynolds. The McReynolds began their professional career in 1946 and soon decided to cast their lot with bluegrass, adding a five-string banjo to their guitar/mandolin lineup hoping to achieve a similar sound to that of Earl Scruggs. Recorded on June 13, 1952 and released as Capitol 2233.
By contrast, "The Family Who Prays" seems more modern, despite the traditional lyrical sentiment, as it features top Nashville session men like Chet Atkins on guitar and Floyd "Lightning" Chance on bass. Recorded on September 30, 1952 and can be found on
this compilation.