1946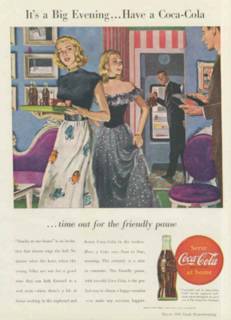 "the young folks are out for a good time"
Bob Wills, Brain Cloudy Blues.
Bob Wills is one of the geniuses who turn up on rare days in American popular music. At his peak in the late 1930s and the 1940s, Wills and his Texas Playboys managed to fuse seemingly every piece of contemporary popular music-- the Southern string bands, square dances, Broadway crooners, big band jazz, Texas/Mexican stomp--into one wonderful whole. You could argue most American music after Wills doesn't quite live up to his promise.
"Brain Cloudy Blues", Wills' and singer Tommy Duncan's rewrite of Kokomo Arnold's "Milk Cow Blues", comes from one of Wills' last sessions for Columbia Records. By 1946, Wills was in trouble--his band was restless, his drinking was worsening. Yet you can't hear a trace of trouble on "Brain Cloudy", which is a thing of joy. Wills' constant interjections, undercutting Duncan's vocal ("those are electric lights you're looking at"); Junior Barnard's gritty electric guitar solo; the way Wills' fiddle dances around the song. It's just fantastic.
Recorded in Hollywood on Sept. 5, 1946. It's hard to recommend just one Wills collection, but
The Essential
, where "Brain Cloudy" can be found, is a good start.
More on Wills and the Playboys.
The Maddox Brothers and Rose, I Wish I Was a Single Girl Again.
Rose Maddox once tried out for Bob Wills, after her brothers, with whom she'd been playing shows since she was eleven, had all been drafted into the army. Wills didn't think much of Rose's singing style--she sounded like an Okie hayseed, after all. Born in Alabama, Rose and her family had joined the exodus to California during the Depression, picking fruit for a living.
When all four Maddox boys got back from the war, the family band embraced their redneck heritage, gaining a reputation for outlandish shows and proudly hailed as "the most colorful hillbilly band in America."
"Single Girl" is no throwback, though. While they sound at first like pure products from the Deep South, the Maddoxes were as much Californians as Alabamans, and there's a goofiness and freedom to the song, both lyrically and musically, that is something new. While Cliff Maddox's mandolin is a throwback to the string bands of the '20s, the stomping beat and the riffing electric guitars look ahead to the next generation.
"Single Girl" is found
on this highly recommended collection.
More on the Maddoxes.