1952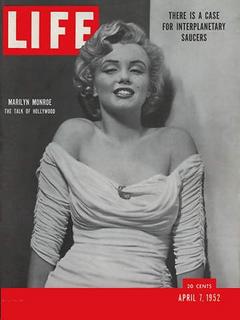 Howlin' Wolf, Oh Red!
Howlin' Wolf, Highway Man.
"
When I heard him, I said, 'this is where the soul of man never dies '…and I tell you the greatest show you could see today would be Chester Burnett doing one of those sessions in my studio. His eyes would light up and you'd see the veins on his neck, and buddy, there was nothing on his mind but that song. He sang with his damn soul.
" Sam Phillips.
Chester Arthur Burnett, born in June 1910 in Clay County, Mississippi, was first called Bull Cow and Bigfoot due to his enormous frame, until his singing style earned him the name he'd keep until death – the Howlin' Wolf. Taught on the guitar by Charley Patton and on the harmonica by his brother in law, Rice "Sonny Boy Williamson" Miller, Howlin' Wolf began playing professionally in the late 1940s. By 1951, the Wolf had become a DJ and advertising man in addition to playing local Memphis clubs.
Sam Phillips began recording Wolf in 1951, passing on most of the sides to Chicago's Chess records. By 1952, Wolf was signed exclusively to Chess, who leaned on him to move up to Chicago and leave Memphis behind. He did, but before going waxed some of his finest works in the small studio on Union Ave.
Here are two of the best. "Oh Red!" is pretty atypical, as it's heavily arranged as early Wolf tracks go, and even features a wild tenor sax solo by Charles Taylor. It's perhaps the closest Wolf ever came to Louis Jordan–inspired jump blues, and it swings. "Highway Man" is a more basic electric blues, featuring a genius raspy vocal by Wolf; the brilliant Willie Johnson provides some brutal, sharp guitar lines.
"Highway Man" was recorded on January 23, 1952 with LC Hubert on piano, Johnson (g), Willie Steel (d); "Oh Red!" was recorded on October 7, with Walter "Tang" Smith on trombone, Taylor on tenor sax, and possibly Bill Johnson on piano. Released as Chess 1528 and available
here
.