1948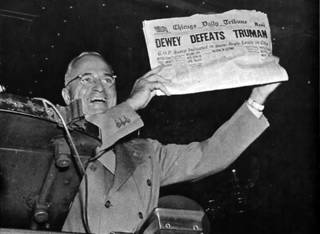 "the smart boys say we can't win"
Lonnie Johnson, Tomorrow Night
.
"Tomorrow Night" is one of the most passionately sung ballads ever recorded, and an inspiration to the 13-year-old Elvis Presley, who was enrolling at L.C. Humes High School in his new hometown of Memphis in September '48. The lyric's sentiments turn up in various incarnations throughout modern pop music, from "Will You Still Love Me Tomorrow" to "The Night Before", but never quite conveyed with the power Johnson brings to this version.
Johnson
's musical life seems like the 20th Century in microcosm--born in 1899, he started out playing a host of instruments (including piano, harmonium and kazoo) until at last settling on guitar. He guested on some of Louis Armstrong's legendary Hot Five recordings in the 1920s, as well dueting with guitarist
Eddie Lang
; played with Duke Ellington on and off through the '20s and '30s; made some legendary blues recordings with the likes of Roosevelt Sykes and Blind John Davis.
And in 1948, he made "Tomorrow Night", which also features John Hughes on piano and Roy Coulter on bass. It became a huge R&B hit, selling three million copies. Ten years later, Johnson was working as a janitor in a Philadelphia hotel.
You can find "Tomorrow" today in this
huge pile of R&B
.
In the 1948
presidential election
, which featured four major candidates,
Truman defeats Dewey
.Truman still managed a win despite losing reds to
Henry Wallace
and racists to
Strom Thurmond
. Perhaps the one lesson learned: no candidate for the presidency in the years to come would have
facial hair
.
"
The Republican platform is for extending and increasing social security benefits. Think of that! Increasing social security benefits! Yet when they had the opportunity, they took 750,000 off the social security rolls! I wonder if they think they can fool the people of the United States with such poppycock as that!
" Harry S. Truman, July 15, 1948.