1951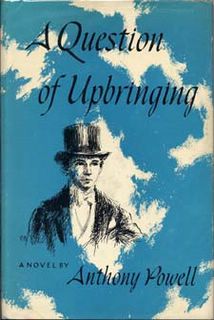 "
I knew there was something that could be louder than that, but didn't know where to find it. And I found it was me
."
Little Richard, Get Rich Quick.
His eminence as a callow youth. Richard hasn't found his rock & roll voice yet--he's imitating Roy Brown, trying to mask his Southern accent, and he only lets loose on the last note. Still "
everybody's gonna lose and I'm gonna win
" is pretty much a pure rocker's sentiment, so he's more than halfway there.
This is Little Richard's first recording, which he made at age 18 upon winning a contract with RCA Victor (by passing a local radio station-sponsored audition).
Richard
, born Richard Penniman in 1932, began working in regional circuses by the mid-1940s, singing in the likes of Doctor Hudson's Medicine Show, Sugarfoot Sam's Minstrel Show and the Tidy Jolly Stompers, sporting his six-inch-high pompadour and sometimes wearing false eyelashes and evening gowns.
Recorded in Atlanta on October 16, 1951, with Willie Mays (t), Fred Jackson (tenor sax), Albert Dobbins (alto sax), J. Hudson (baritone sax), J. Wimby (piano), George Holloway (b) and Donald Clark (d). It can be found at the tail end of
this compilation
.
Several thousand miles (or light years) away from Georgia, Anthony Powell published the first volume of what would become a 12-book series known collectively as
A Dance to the Music of Time
. It starts soon after World War I and ends with the coming of the hippies.
"
On the whole it could not be said that one felt better for Uncle Giles' visit. He brought with him some fleeting suggestion, always welcome at school, of an outside world...he was a relation: a being who had in him perhaps some of the same essence that went towards forming oneself as a separate entity. Would one's adult days be spent worrying about the Trust? Did he manage to have quite a lot of fun, or did he live in perpetual hell?
"
from
A Question of Upbringing
.