1951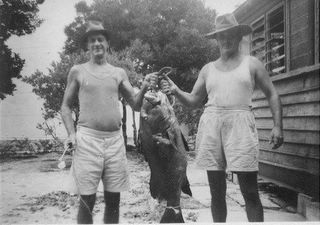 "
that's where the men hang out at
"

B.B. King, Three O'Clock Blues.
"H-Bomb" Ferguson first met
B.B. King
before King's debut at the Apollo in Harlem.
"
When I saw B.B., man, I laughed. This cat came out on stage with a purple suit, red shirt and green tie
."
King begged to differ: "
No, it was a red suit with a red tie with red shoes. Red and black socks and black shoes...they just talked about me so much, talked about me so bad that I went and changed it
." (from a 1992 article by
David S. Rotenstein
.)
Lowell Fulson's "Three O'Clock Blues" was King's seventh single, RPM 339, which by Christmas 1951 had become his first number-one R&B hit. (Ike Turner might be playing piano on it.) You can find it
here.
Note from the Mgt.
: Wrapping up 1951 next week. And rather than going straight ahead into '52, there will be...something else. I found that I enjoyed doing the New York song sets back in April, so I'm doing more thematic sets between "years". Hope you enjoy.